Menu
Welcome to the multi-award winning restaurant Tarana Turners Hill. We hope you will enjoy your experience! Our philosophy is simple. We transformed our passion for Indian food into an exotic dining experience for our guests. This is achieved by offering a wonderful variety of authentic dishes, presented by attentive members of staff. Your patience is appreciated as we take the utmost pride & care to prepare each dish fresh, cooked to your order. If you are in a hurry, please don't hesitate to let us know and we will do our best to serve you as quick as possible!
Jahan (Your host ever since tarana opened its door in 2009)
Every Sunday Dine-In! 25% off your food bills every Sunday until we reinstate Sunday Buffet! Opening time: Lunch 12noon to 2:30pm Dinner: 4:30pm to 10pm Please quote: "Buffet Deal" at the time of booking or at the time of requesting the bill!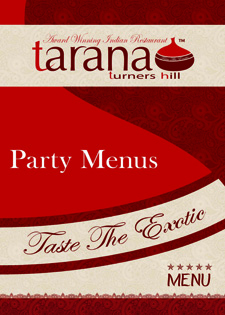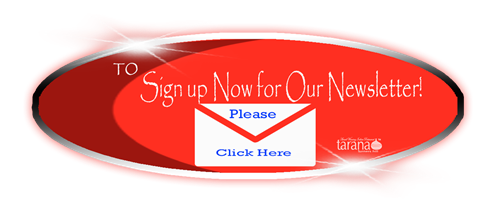 at tarana you can explore the stylish, warm and friendly settings we have created to please our guests. Now experience for yourself the exceptional and unique quality we offer by visiting Tarana Restaurant. inspired taste of regional and traditional Indian Dishes, made from the freshest and finest ingredients, by the award winning chefs. An experience not to be missed…
Awards!
"Best Restaurant in the UK" 
Awarded on 9th October 2017 at Tommy Miah's INTERNATIONAL INDIAN CHEF OF THE YEAR 2017
*NATIONAL WINNER* SPICE TIMES 2011
Asian Curry Awards 2011
TripAdvisor Certificate of Excellence 2012, 2013, 2014, 2015, 2016,2017,2018,2019
British Curry Awards at the "Curry Oscars" 2018
"Best Indian Restaurant in the UK" awarded on 9th October 2017
British Curry Awards at the "Curry Oscars" 2014
British Curry Awards at the "Curry Oscars" 2012
Best Restaurant in UK (Spice Times 2011)
Best Restaurant in South East (Asian Curry Awards 2011)
Best Restaurant in West Sussex (Spice Times 2010)
Best Restaurant in South East (BCA 2009)
Every Wednesday we have live dance shows